The Home of Landscaping Plants for Christchurch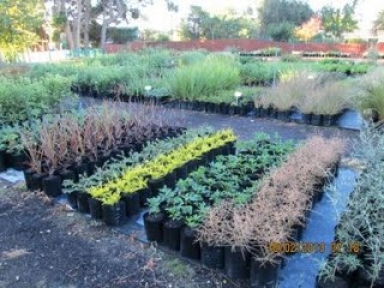 Come visit us for a free specialist consultation regarding your planting project - see conditions below. We offer a range of beautiful landscaping plants in Christchurch for our free place-a-plant services. Basically this includes us visiting the site of your landscaping project to assess your needs, select the plants, deliver and position them on site.
What's the catch?
All services are provided free – all you have to do is to arrange for the selected flora to be planted. This service is available for residential and commercial properties and is intended as a free alternative to a more formal landscape design.
Christchurch place-a-plant conditions
As a general guideline to qualify for a free landscaping service, the number of plants required need to exceed 100 and the distance to travel from nursery to landscaping site cannot exceed 20km. Special consideration will be made for larger jobs if the distance travelled is greater than 20km.
Customised landscaping designs
If you don't qualify for our free place-a-plant service don't fret, we can lay out a design in our sale area using the actual vegetation you'll be planting - take notes, take photos so you'll be prepared when you get to planting them. Our professional staff are here to help and can offer any advice or suggestions as required to make the process as straightforward as possible. We have acquired extensive experience in the industry and can provide informed tips to get the best results out of your garden.
Call us today!
If you'd like to find out more about our landscaping plants for Christchurch, then please feel free to contact us. We also offer a range of hedging plants so if you'd like to find out more, please click on the link provided.